Hey there planner people – the 2017 Planners are now available – all newly designed Blogger, Calendar, Menu, & Financial Planners!
And, I big-fat-heart love them!  I listened to the masses and I went with all black & white this year – it's cheaper to print & you can color it to suit you (aka doodle while you plan world domination) too!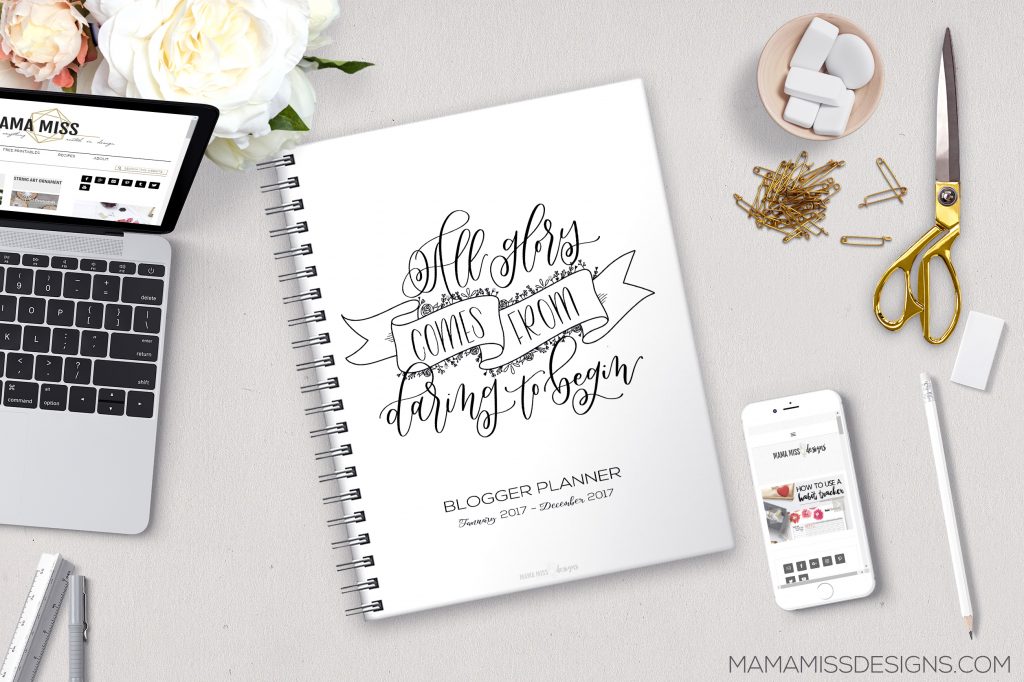 The 2017 planners:
12 months: January 2017 – December 2017
a vertical layout, dimensions of 8.5"×11" (Standard Letter Size).
beautifully designed, black and white pages (color them in & doodle while you work!!)
digital download emailed to you immediately after payment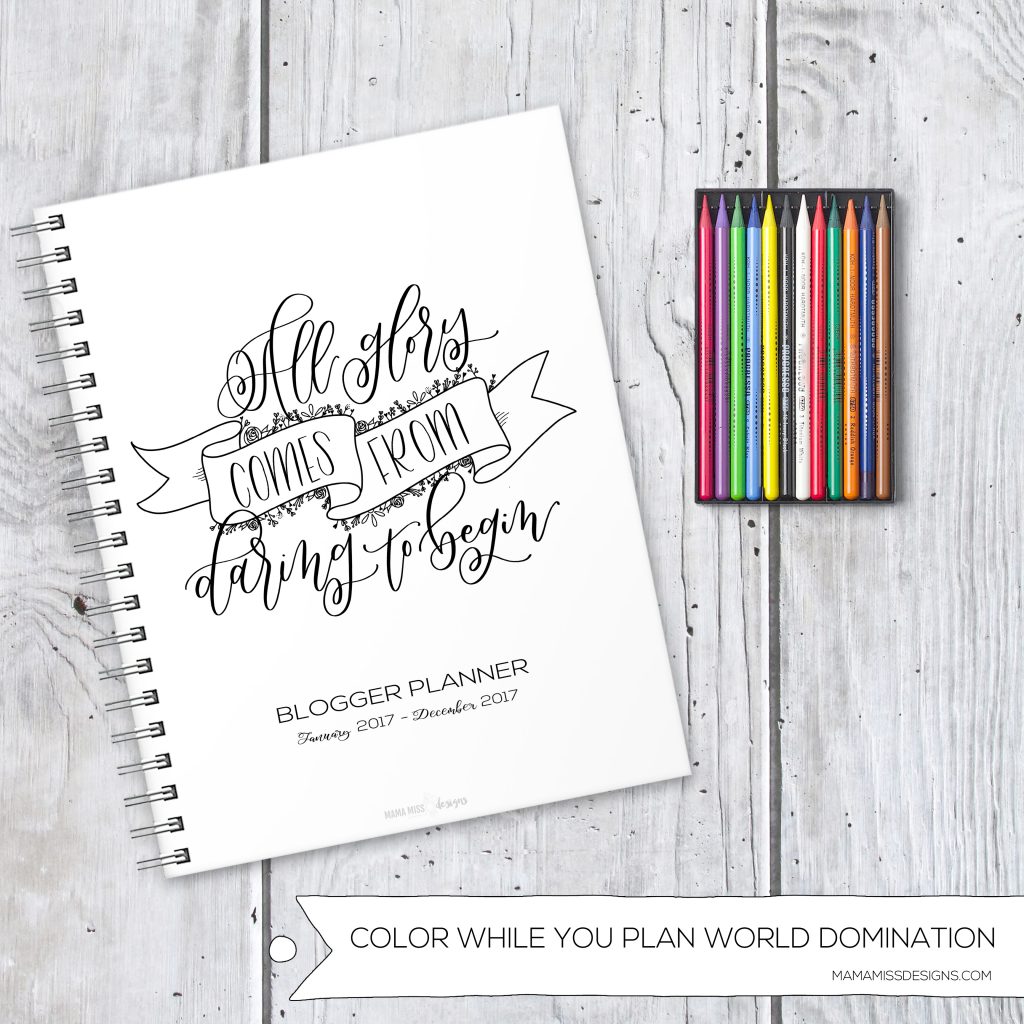 The 2017 Planners are available as an: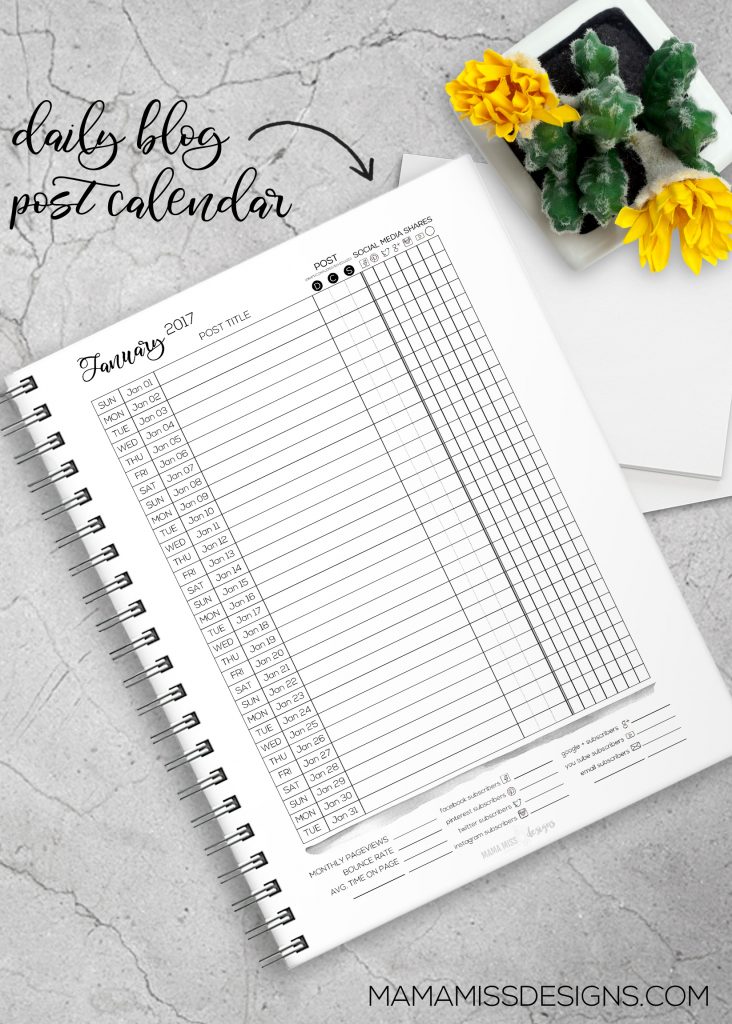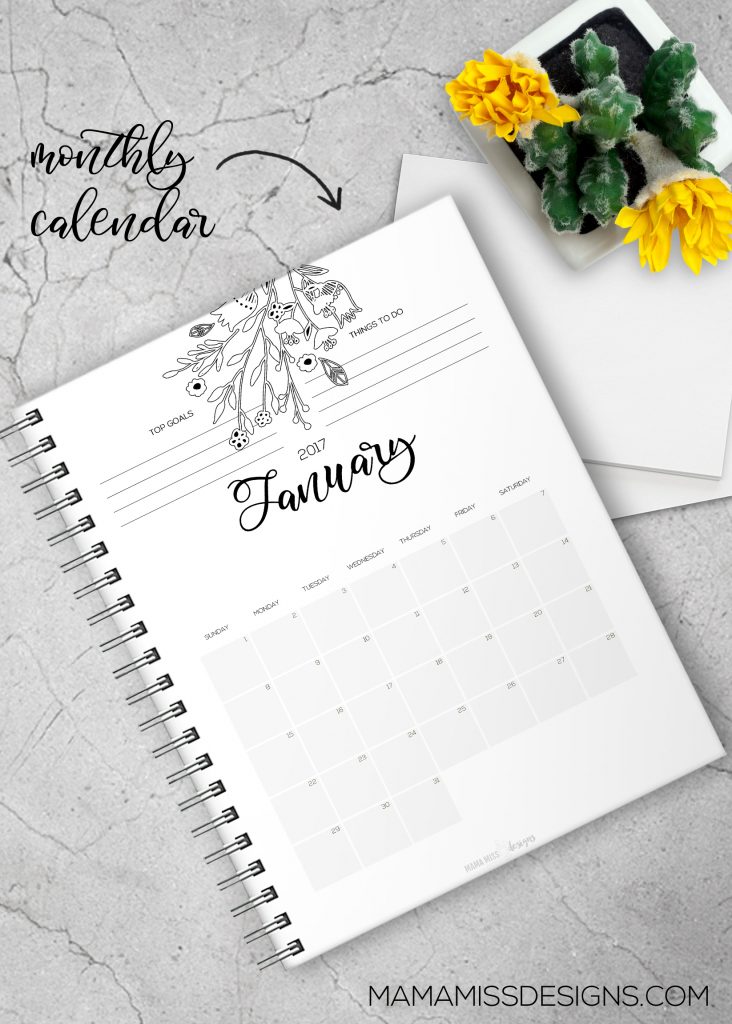 This is an amazing year, friends – I've added SEVEN additional forms to the 2017 Planners!!! what?!  what?!  Yessiree – 7 additional pages (PLUS all updated and revised previous pages)!
I've also pulled in some super talent from the amazing Juniper Calligraphy for my 2017 planner covers. You have, have, HAVE to go check her out – she's an old friend (from a lifetime ago) and is an uber-talented calligraphist.  Here's her shop – Juniper Calligraphy, on Etsy so you can see all the beautiful things she's been making.  But seriously – watch her videos on Insta too – it's mesmerizing to watch her natural talent.  She's also on FB too if you'd like to follow her happening's there!
So…. The 2017 Planners!!!
what's included (in the all-inclusive package).  Well, these pages, same as last year:
cover page – blogger planner
2017 blogging goals
year at a glance 2017
year at a glance 2018
JAN 2017 – DEC 2017 monthly cover sheets (12 individual months)
JAN 2017 – DEC 2017 monthly holidays (12 individual months)
JAN 2017 – DEC 2017 monthly calendar (12 individual months)
JAN 2017 – DEC 2017 monthly – daily blog post calendar (12 individual months)
JAN 2017 – DEC 2017 brief holidays sheet
JAN 2017 – DEC 2017 full holidays/seasonal sheets (2)
JAN 2017 – DEC 2017 dates to remember fill in (2)
JAN 2017 – DEC 2017 seasonal theme ideas (2)
to-do list
notes (version 1)
monthly income
monthly expenses
linky parties
monthly/yearly grid stats
monthly/yearly grid finances
post ideas & supply list
pinterest board tracking
giveaway tracking
guest posting tracking
blog sponsors tracking
archive updates sheet
daily blog maintenance
daily blog maintenance – blank
blog hop planner
series post planner
affiliate tracker
blog post details page
quote insert pages (3)
weekly list
weekly planner
password tracker
habit tracking pages (6)
menu planner cover
menu planner tips
menu planner more lines
menu planner less lines
weekly menu planner
Plus, these all-new pages for 2017!
an extra quote insert page (1)
JAN 2017 – DEC 2017 perpetual calendar (2)
notes (version 2) (1)
notes (version 3) (1)
daily docket (1)
goals (1)
cover page – day planner (1)
See what's included in the blogger planner here. See what's included in the day planner here. See what's included in the menu planner here. See what's included in the financial planner here. (PLEASE NOTE all these planners come in the ALL-INCLUSIVE BUNDLE if you'd rather have them together)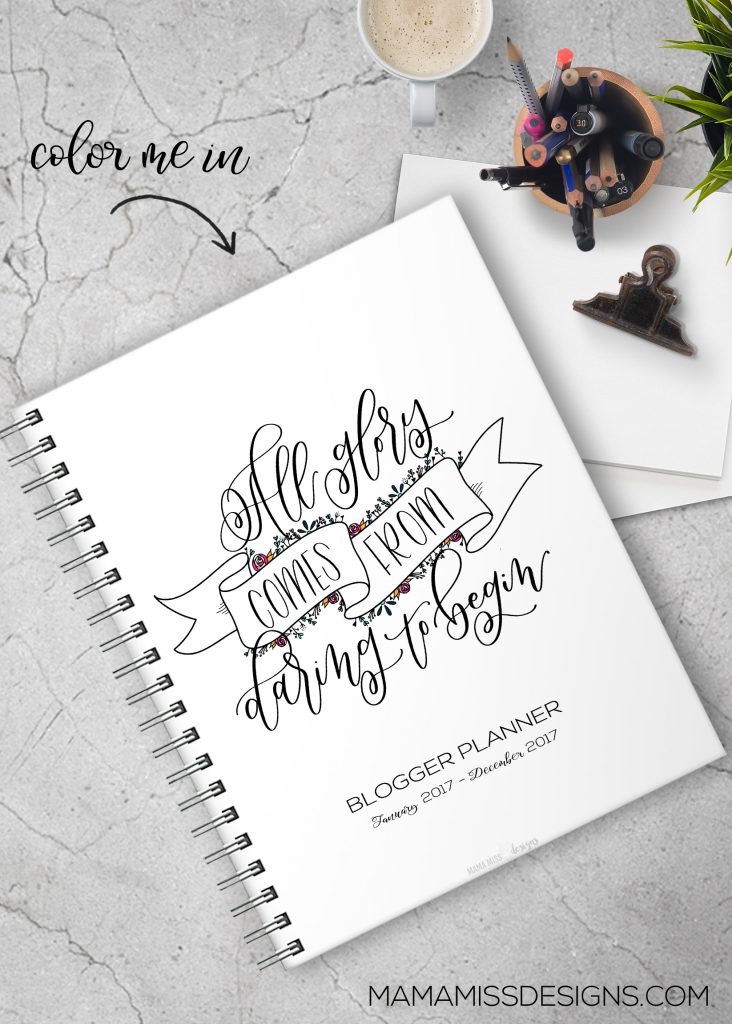 Here's some tips to make the best planner ever – things I used & what you'll need to create this at home.
OPTIONAL other tools that I use (or have used) to make it oh-so-fab:
**ps – I describe it in a little more detail, including the clear cover in the back, here. **pps – I printed mine at home on the Staples paper I recommend above in the post, then once printed I had it spiral bound with a clear front cover & black back page, with the white tabs included in the binding and an extra clear cover over the last page, like shown in the picture, at Staples. I then labeled the tabs, with my label maker according to the specific section. (ALSO – if you are going to a Staples or copy place to have it bound – make sure you grab this print release just in case – just type in your name, print, & bring it to the print center with you :)

INSPIRE OTHERS BY SHARING!!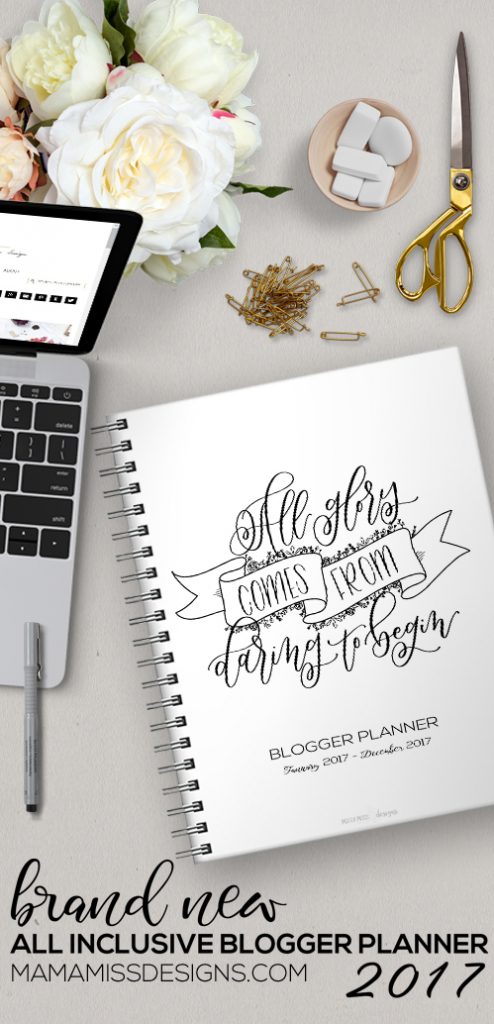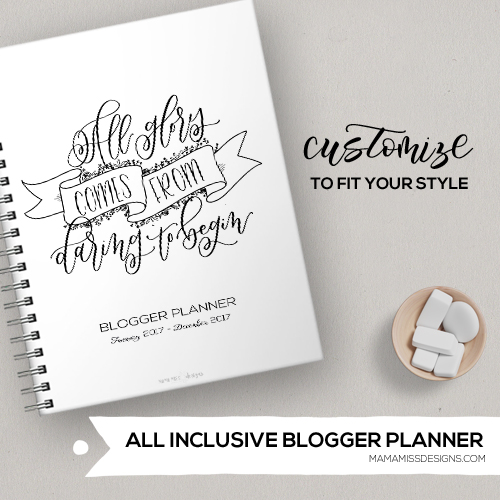 Like what you see?!
You can connect with me on:
Pinterest || Facebook || Twitter || Google + || Blog
Subscribe to our newsletter to get updates on all our latest product releases, sales, and some free goodies!
© Mama Miss Designs. All images & content are copyright protected. Feel free to share ONE picture and linking directly to this post for download. Please do not copy directions, ingredients, or pdf files for your own website or Facebook page, visuals or words. Copying my post partially, or fully, is strictly prohibited.
All work by Mama Miss (Mama Miss Designs) is licensed under Creative Commons Attribution-NonCommercial-NoDerivs 3.0 Unported License.