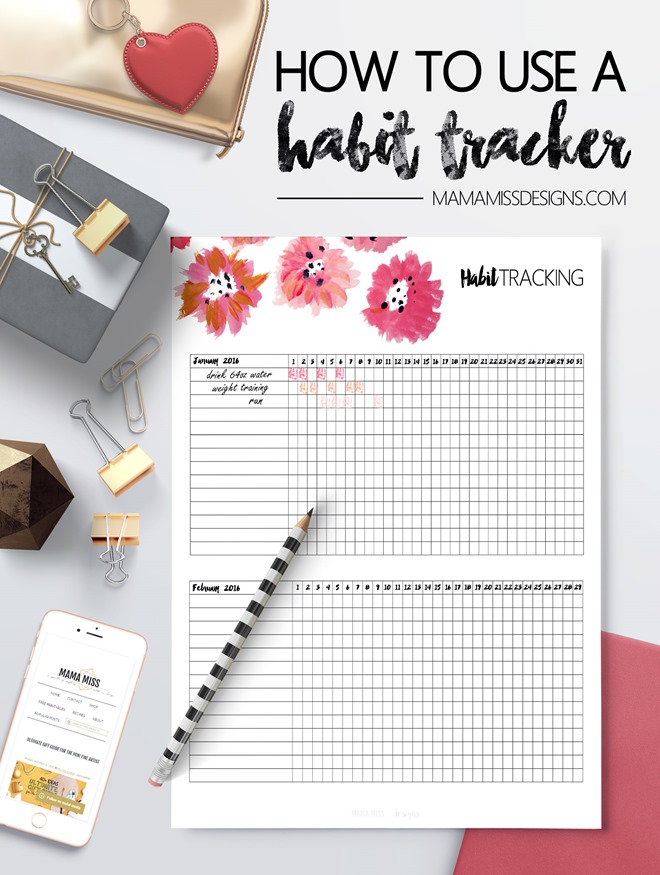 Part of the 2016 All-Inclusive Planner Package this year is the ALL NEW habit tracker.
So, what is a habit tracker?  Why use a habit tracker?
Well, if you are here, you are an old-school paper kinda person, like me.  You like to write things down, on paper, not on your mobile device.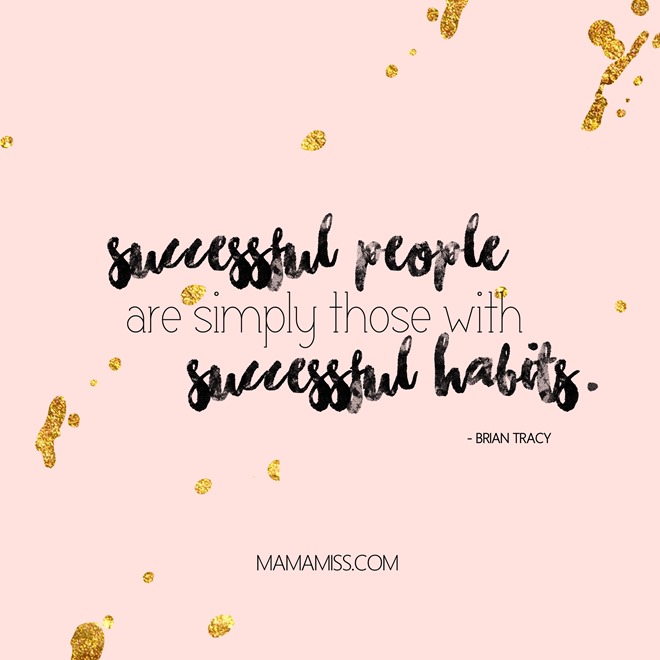 The habit tracker is a simple way to keep track of your daily habits – the habits you NEED a visual reminder for.
Like exercise, drinking enough water, meditating, dessert consumption, going to the bathroom.  haha not the last one – just wanted to see if you were still listening ;)  Now, not all of the items are necessarily "habits", but rather things that you want to keep track of during the month.
"Watch your thoughts, they become words;
watch your words, they become actions;
watch your actions, they become habits;
watch your habits, they become character;
watch your character, for it becomes your destiny."

– FRANK OUTLAW
Keeping track of your habits is vital for your success, and now you have a simple tool to motivate, and inspire you, to take control of your habits.
As I stated above, the habit tracker is part of the 2016 All-Inclusive Planner Package and it is also included in the 2016 Day Planner.

INSPIRE OTHERS BY SHARING!!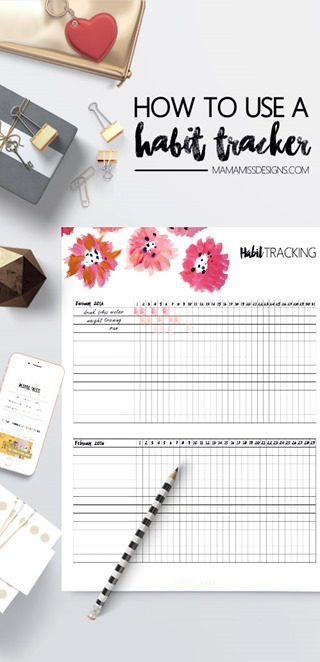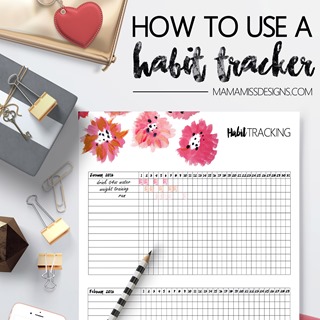 Like what you see?!
You can connect with me on:
Pinterest || Facebook || Twitter || Google + || Blog
Subscribe to our newsletter to get updates on all our latest product releases, sales, and some free goodies!
© Mama Miss Designs. All images & content are copyright protected.
Feel free to share ONE picture and linking directly to this post for download.
Please do not copy directions, ingredients, or pdf files for your own website or Facebook page, visuals or words.
Copying my post partially, or fully, is strictly prohibited.
All work by Mama Miss (Mama Miss Designs) is licensed under Creative Commons Attribution-NonCommercial-NoDerivs 3.0 Unported License.